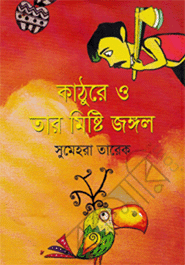 I am married with Fahmida Hoque Khan. She graduated in Civil Engineering from Bangladesh University of Engineering and Technology (BUET) in 2001 and did her Master's in Civil and Environmental Engineering from the same university in 2006. Soon after graduation, she joined the Department of Civil Engineering of Chittagong University and Engineering and Technology as a Lecturer. She worked there until 2005 before joining the Roads and Highways Department of the Government of Bangladesh as an Assistant Engineer. She became Executive Engineer of the Roads and Highways Department in 2014. Since October 2018, She is working as a Deputy Secretary at the Ministry of Road Transport and Bridges. She secured 7th position in the Foundation Training Course (FTC) organized by Bangladesh Public Administration Training Centre (BPATC) in 2009. She also secured 2nd position in the Advanced Course on Administration and Development (ACAD) organized by Bangladesh Public Administration Training Centre (BPATC) in 2019. She presented three papers in international conferences in Japan and Bangladesh.
I am blessed with two kids: Sumehra Tarek and Mihran Tarek. Sumehra likes painting and music. She enjoys playing Guitar as well. She secured 1st position in the category of 'Instrumental Music' by playing Hawaiian Guitar organized by Engineering University School and College in 2020. She likes writing fairy tale stories. Ayan Prakashan published her first fairy tale book titled "Kathure O Tar Misti Jungal" in the Ekhushe Book Fare 2015. Translation of the title of the book is "Woodcutter and His Sweet Jungle."
In my free time, I read auto-biography and history books, listen to pop and folk music, and watch documentary films and sports channels. I have travelled 31 countries: Japan, USA, Canada, Thailand, Netherlands, India, Nepal, Qatar, Sweden, Norway, Germany, France, Italy, South Korea, Turkey, China, Malaysia, Singapore, Bahrain, Ethiopia, Pakistan, UK, Sri Lanka, Belgium, Luxemburg, UAE, Denmark, Indonesia, Vietnam, Bhutan and Greece.